Previous CTC Members | CTC前成员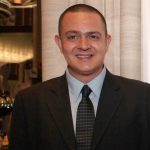 Founding Member 创始成员
JJ Verdun has lived in Zhuhai since 2001. He is the founder of Delta Bridges, a PR agency based in Zhuhai and Macau. Over the years, JJ Verdun has been involved in many charity and social activities in Zhuhai. Delta Bridges has also been organizing and co-organizing many events in the Pearl River Delta and JJ Verdun is the honorary vice president of the Beishan International Music Festival.
JJ Verdun自2001年以来一直住在珠海。他是Delta Bridges的创始人,Delta Bridges是一家位于珠海和澳门的公关公司。多年来,他参加了珠海的许多慈善和社会活动。三角洲大桥也一直在珠江三角洲组织和协办许多活动,JJ Verdun是北山国际音乐节的名誉副主席。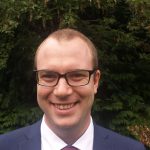 Founding Member 创始成员
Joseph Fry is originally from the UK, and until July 2014 was Chief Representative for The ODM Group, a Manufacturing and Supply Chain Management firm based in Zhuhai. He is currently a freelance Manufacturing and Supply Chain Consultant, and a shareholder in local Creative Design Company, Mindsparkz.
Joseph moved to Zhuhai in 2011, and has recently relocated to Qingdao to study Chinese, however frequents the city often to see friends and for business.
约瑟夫·弗莱弗莱(Joseph Fry)来自英国,在2014年7月之前一直担任珠海制造和供应链管理公司ODM Group的首席代表。他目前是一名自由制造和供应链顾问,也是当地创意设计公司Mindsparkz的股东。
约瑟夫2011年搬到珠海,最近又搬到青岛学习中文,不过他经常来珠海看望朋友和出差。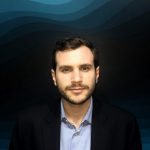 Founding Member 创始成员
Philippe Touzin was responsible for the Zhuhai InternChina office from 2011 to 2014 and is currently based in Singapore as the ASEAN telecom market sales manager for a leading energy storage company.
Between the ages of 16-18 he trained as a Lifeguard and then 100% volunteered his services on the Welsh beaches. At 18 he co-organised and fully fundraised for himself and 12 youths in the UK to go for 3 months to Shangri-la, Yunnan to teach English and team building games to local village/orphanage children. At 21 he worked for a Charity street fundraising company in London. At 23, on his arrival in Zhuhai he set out with the other CTC founders to create a music fundraising event which was 100% transparent for the local charities in Zhuhai District. CT2012, CT2013 and now CT2014. During his time in Zhuhai he took part in many other volunteer programs and was given an Honorary Membership of the 110 Emergency Response unit for Zhuhai Disctrict by the P.R.C government , and was voted as a Model Foreign Citizen in China.
Even though he is no longer based in Zhuhai, he has strong ties and Love for it's wonderful people and area, and continues to work on CTC projects by supporting the local team and fundraising.
Philippe Touzin在2011年至2014年期间负责珠海国际贸易办事处,目前在新加坡担任一家领先的能源存储公司的东盟电信市场销售经理。
在16-18岁之间,他接受了救生员的培训,然后100%的自愿在威尔士海滩上服务。18岁时,他与12名英国青年共同组织并筹集了全部资金,前往云南香格里拉3个月,为当地的农村和孤儿院的孩子们教英语和组织团队游戏。他在伦敦一家街头慈善募捐公司工作。23岁时,他与CTC的其他创办人一同前往珠海,为珠海地区的慈善机构举办了一场100%透明的音乐筹款活动。2012年,2013年,现在是2014年。在珠海期间,他参加了许多志愿活动,并被中华人民共和国政府授予珠海市110急救队荣誉会员资格,并被评为中国模范外国公民。
尽管他已经不在珠海工作了,但他对珠海的人民和地区有着深厚的感情和热爱,并通过支持当地的团队和筹款活动继续为CTC项目工作。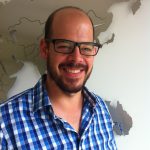 Founding Member 创始成员
Lars Bruegmann is the Co-owner and CEO of Bruegmann Group and one of the original founders of FISC, a football club for expats. He trained as an engineer in Germany and moved from Germany to Zhuhai in 2005 and with the help of his fantastic team in China and the local people he quickly found success, both personal and in his business.
After 10 years in China Lars moved back to Germany in 2015. Although he no longer lives in China full-time he remains active in the community and misses the food desperately.
Lars is passionate about giving back to the people and city that has done so much for him will continue to do so well into the future. Photgraph is of Lars and his wife KJ.
Lars Bruegmann是Bruegmann集团的共同所有者和首席执行官,也是为外籍人士服务的足球俱乐部FISC的创始人之一。他在德国接受工程师培训,2005年,他在德国接受了工程师培训,并从德国搬到了珠海。在他出色的中国团队和当地人的帮助下,他很快就取得了个人和事业上的成功。
在中国呆了10年后,Lars在2015年搬回了德国。虽然他不再生活在中国,但他仍然活跃在我们社区,非常想念这里的食物。
Lars热衷于回报那些为他做了这么多工作的人民和城市,他们在未来会继续做得这么好。照片是Lars和他的妻子。