What sets us apart from most other charities is our level of transparency. Each year we post full income and expense reports for the Come Together Charity Music Festival, showing how much we have earned and what our expenses were.
使我们区别于其他慈善组织的就是我们的透明度,每年我们都会公布关于慈善音乐节的财务报告,让人们可以清楚的知道我们的收入是多少和我们的费用分别是什么。
If anybody would like further information please don't hesitate to contact us by email to info@ctcommunity.org
如果你想要了解更多信息,请发送邮件给我们info@ctcommunity.org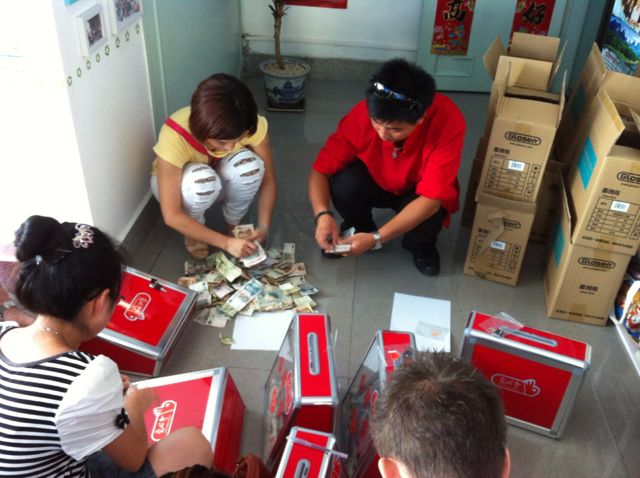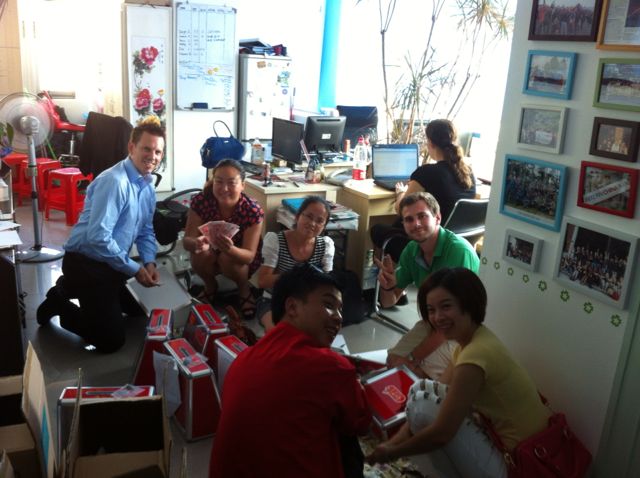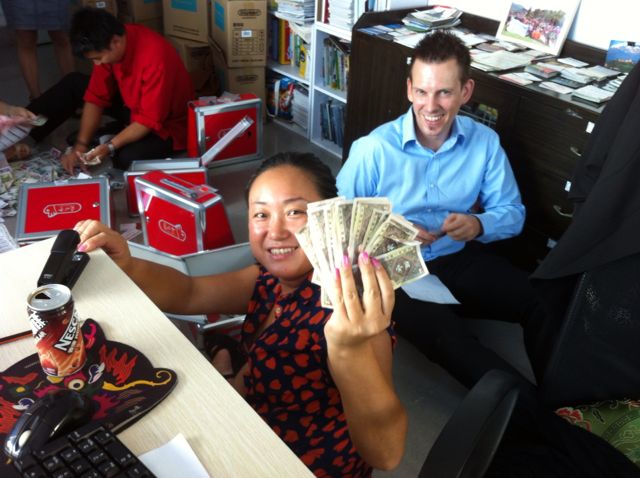 Here are some additional things that CTC does to maintain the transparency: 
We publically post where all funds are donated and used and each of the CTC members will strictly watch this.
Anbody in the community is able to join us on visits to the charities and see where the funds are being put to good use.
All cash donations at the events are kept locked in special boxes and the keys are never held by the same person as the boxes, when we come together to count the cash we invite a bank manager for independent oversight.
External auditors perform in-depth audits of our NGO accounts each year.
None of the organisers take any administration fees or wages, all the time is given for free by the CTC members.
我们会公布所有的捐款和他们的使用情况,所有的CTC成员都会严格监视这部分。
任何人都可以随同我们一起去到访我们捐赠的慈善组织并且可以看到善款被很好的使用。
每次活动现场的现金捐款都会被放在一个特殊的盒子里面,钥匙和盒子分别由不同的人保管。当我们共同清点现金数额的时候,我们会邀请一位银行经理作独立监管。
每年我们会出具正式的非盈利组织审计报告。
没有一个组织成员收取管理费或者工资,所有的CTC成员都无偿奉献了他们的时间。
THE GROWTH OF COME TOGETHER 一起来慈善音乐会的成长
Chopperwood
募集RMB 127,000 (USD 20,000)
2012
第一届Come Together 慈善音乐会
募集RMB 15,000 (USD 2,440)
第二届Come Together慈善音乐会
募集RMB 105,269 (USD 17,130)
第三届Come Together慈善音乐会
募集RMB 193,88520 (USD 31,785)
第四届Come Together慈善音乐会
募集RMB 300,002.98 (USD 46,155)
第五届Come Together慈善音乐会
募集RMB 336,235.32 (USD 49,592)
第六届Come Together慈善音乐会
募集RMB 255,555.43 (USD39,316)
第七届Come Together慈善音乐会
募集 RMB 359,736.77 (USD 53,692)
第八届Come Together慈善音乐会
募集RMB 425,043.11 (USD60,532)
Total amount raised to date:
截至今日为止筹集善款总额:
RMB 2,117,727.81 (USD 320,642)
第九届Come Together慈善音乐会
Hoping for more 希望更多!
Find below the event results in numbers from previous Come Together.
点击下方图片可以查看前的一起来吧慈善音乐节活动成果。
Open Projects & Future Payables 开放项目与应付款
2019 Bank & Cash Reconciliation 总结
2018 Bank & Cash Reconciliation 总结
Come Together 2018 Event Accounting
2017 Bank & Cash Reconciliation 总结
Come Together 2017 Event Accounting
Come Together 2016 Event Accounting
Come Together 2015 Event Accounting
Come Together 2014 Event Accounting