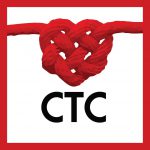 Come Together Charity Music Festival is Southern China's premiere Charity Music Festival bringing people together from all cultures and walks of life to celebrate music and raise money for great charities with 100% transparency.
The founders of CTC have lived in Zhuhai and China for collectively over 40 years; we love it here and consider it our home.
For this reason we feel that we want to give back to the community and help make it a better place for all residents.
If you know about any worthwhile causes please get in touch as we might be able to help you.
We are now looking for a worthwhile and transparent charities to fund in Zhuhai. Please contact us by e-mail on monika@ctcommunity.org for an application form. Please do not hesitate to visit our website: https://ctcommunity.org/
一起来吧是中国南方最大的慈善音乐会,我们把来自不同文化的人聚集到一起,享受音乐并且把募集到的资金完全透明100%的用于慈善。
CTC的创办人们已经在珠海和中国其他地方生活超过40年了;"我们喜欢这里并把它当做我们的家。"
正因如此,我们想要回报这个社会,让整个城市变得更加美好。
如果您有任何有请求(需求)请与我们联系,我们也许可以给您提供帮助。我们现在在寻找有意义且透明的慈善机构来珠海设立基金,请发送邮件至monika@ctcommunity.org来获得申请表。不要犹豫,访问我们的网站https://ctcommunity.org/ 了解更多吧