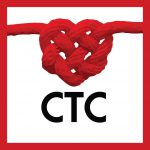 On Friday 19th of August, Sanny from the Come Together Community met with the children from the Zhuhai Autism Society (ZAS) at the Da Jing Shan swimming pool. Swimming has proven to be a key activity for children with autism, as it enhances every muscle, sensory integration, body coordination, while also boosting IQ levels.
8月19日星期五,CTC的Sanny在大镜山游泳馆和珠海自闭症协会的孩子们见面了。游泳是一项可以强化肌肉、感觉统合及身体协调性的运动,由此能提高IQ水平,是治疗自闭症儿童的关键方法。
ZAS has been providing 43 children aged from 6 to 20 with swimming training, running hourly morning lessons five times a week since November. This was made possible thanks to the funds raised by Come Together, which has donated RMB 100,000 so far this year to support ZAS, and particularly swimming classes.
珠海自闭症协会为6岁-20岁之间的43名孩子提供游泳训练。从2015年11月起,借助"一起来慈善音乐节"的捐赠帮助,珠海自闭症协会开设了每周5次、以小时为单位的晨间游泳课。在2015年一起来慈善音乐节共捐赠100,000 RMB给珠海自闭症儿童及其家人提供帮助。8月19日星期五,CTC的Sanny在大镜山游泳馆和珠海自闭症协会的孩子们见面了。游泳班是CTC支助自闭症儿童的主要项目之一。
Come Together has been sponsoring children with autism in Zhuhai for the past three years, aiming to raise awareness around Autism in China as well as helping the children to fully develop their abilities through a variety of classes like swimming, skating, and games therapy. In the past decade, the rise of autism organisations has been increasing awareness around it in China, leading to it being recognised as a condition in need of treatment. However, there is still a long way to go, and CTC is proud to be part of the process, not only by raising awareness of the condition, but also by providing support to the children's families, bound to be affected by anxieties and frustrations.
在过去三年类,"一起来慈善音乐节"一直都通过ZAS支助这些孩子们。最近几年,由于患者家长及自闭症组织的工作,中国社会对自闭症的重视日渐提高。CTC很荣幸能帮助珠海这些患有自闭症的孩子。在过去的十年中,人们意识到自闭症需要给予及时治疗,CTC同时也发现其实自闭症患者家庭成员也受到影响。由此成立了"母亲合唱团",以缓解患者家属的挫败感、紧张感、并拉近家庭成员之间的关系。"一起来音乐节"希望提高公众对于自闭症的关注,并通过资助游戏疗法、游泳课、滑冰课等帮助自闭症儿童开发其潜能。
Stay tuned to our Facebook and Wechat accounts to learn more about Come Together 2016 coming soon!
欢迎关注我们的Facebook、微信账号,获取"2016一起来慈善音乐节"的最新消息。