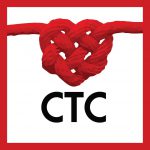 On Monday 24th of July, CTC representative Monika visited DaHua Robot School to meet the children from the Zhuhai Autism Society. Come Together Community has donated 24,500 RMB this year to support the Zhuhai Autism Society so their members can take part in the Games project. This is the CTC's 3rd year working with ZAS to help support Autistic children from Zhuhai and surrounding areas.
7月24日星期一,CTC的代表Monika拜访了大华机器人学校,与来自珠海自闭症协会的孩子们见了面。CTC团队今年捐赠人民24500元用以资助珠海自闭症协会的成员参加游戏项目。今年是CTC与ZAS合作的第三年,期间他们一起合作帮助珠海的自闭症儿童及周边区域。
ZAS's Games project is inspired by the research conducted in 2005 by Cambridge University's Autism Research Centre. It has been proven that therapies using Lego can be an enormous help for children with Autism. They can improve the ability to focus, observe and assemble as well as communication skills. What's more, children are having so much fun!
ZAS的游戏项目是受2005年剑桥大学自闭症研究中心的研究启发。经证明,乐高对治疗自闭症儿童有很大的帮助。它能提高注意力、观察力、动手能力、以及沟通交流能力。而且,孩子们在过程中都玩的很开心。
It was fantastic to see all the children enjoying the games, focused and following the instructor's commands. Because parents are assisting their children, the project also allows some quality with the parents.
所有的孩子都很棒,他们很享受,能专注于游戏、并且跟上指导员的节奏。因为在游戏过程中,家长也会协助孩子,所有这项课程也是很好的亲子时间。
17 children are taking a part in the first course which will end on 29th of July but another 18 children will be benefiting when the second course will be organized by ZAS during the coming weeks.
在7月29日结束的第一次课程有17名孩子参加。在接下来的几个星期,ZAS会组织第二次课程,届时将会有18名孩子参加并获益。
The first course started on 23rd of July, and will run for eight afternoon in a row from 14:30 until 16:30 each day, while the second course will take place in August/September 2017. This means that up to 35 children aged between 3 and 20 will benefit from the Games project this year, thanks to the contribution and the funds raised by Come Together in 2016.
第一次课7月23日开始,上课时间是每天下午14:30——16:30,将持续8天。第二次课将在2017年8月或者9月开始。在此期间,将有35名3岁到20岁的孩子从今年的游戏项目中获益,项目资金来源为2016年一起来慈善音乐会。
Awareness of Autism in China has grown in recent years, fueled by parents and autism organizations. At CTC we are proud to be funding projects for children with autism in Zhuhai. The past decade has recognized autism as a condition in need of greater attention and CTC recognizes the whole family is affected. With the help of local charities combined with the funds raised by those who sponsored and attended last year's Come Together event, together we will endeavour to increase the awareness of Autism and help the children to grow their natural abilities through projects such as this one.
最近几年,在自闭症患儿的父母及自闭症组织的努力下,中国人对自闭症的认识有所提高。CTC很荣幸能资助珠海自闭症儿童相关的项目。过去近十年的研究表明对待自闭症患者需要投入更多,这通常会影响到整个家庭。有当地慈善机构的帮助,在加上去年"一起来慈善音乐会"的赞助人和参加者筹集的资金,我们将提高大众对自闭症的认知,并通过类似的项目帮助自闭症儿童开发其天赋。