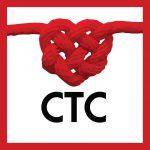 The incredible success of the 2016 Come Together Charity Music Festival, which witnessed an attendance of over 1,400 people, CTC raised RMB 335,000 to fund and get involved in some more projects with the local charities.
2016年CTC慈善音乐节,一共有1400人参加,我们为当地慈善机构共筹得善款335000元。这次成功让我们得以资助了一些很好的慈善项目。
We are now happy to announce CTC's involvement in 5 more projects!
今天我们又有5个项目通过审批!
Zhuhai Autism Society Skating Project – RMB 24,500
珠海自闭症协会轮滑项目 — 24500元
Skating is not only a fun activity for children, but it is also good exercise, which can improve the general condition of children, their sensory integration, their ability to focus, and follow orders. The Zhuhai Autism Society Skating Project will include 40 skating lessons for 20-25 children.
该项目包含20-25名儿童的40节轮滑课程!轮滑对于小孩来说不仅仅是好玩,同时也是很好的一项运动,并能改善孩子的一般情况、感觉统合、专注力和遵照教练指导的能力。
Zhuhai Autism Society Games Project – RMB 12,600
珠海自闭症协会游戏项目 — 12600元
This projects involves DIY Robot which helps autistic children build the capacity to observe, assemble, and communicate The first course, open to seventeen children, started on 23/07/17, and will include 8 classes, held every day from 1:30-16:30. The second course will be scheduled in August/September 2018, and will be open to eighteen children.
游戏项目包含DIY机器人,能帮助自闭症儿童提高观察力、动手能力、及交流能力。第一个课程2017年7月23日开始,共8节课,每天上课时间为14:30 – 16:30,上课学生为17名。第二个课程预计2018年8月或者9月开始,可招收18名学生。
AIESEC Ur Not Alone project-RMB 925.50
AIESEC "伴星同行"— 925.50元
This project will consist of several activities, including volunteers accompanying autistic children at Zhuhai maternal & child health care hospital between 31/07/17 and 18/08/17. A charity sale will also take place at Zhuhai Guomao Shopping Mall will take place on 04/08/17 in order to raise money to fund education for autistic children. Youth public welfare sharing activities will also take place at Green Bamboo community between 18/07/17 & 22/07/17. Finally, a number of innovation activities about charity will be carried out on 09/08/17 at Zhuhai Huamei charity. Social promotion activities throughout the city will include public concert of autistic children & art exhibition of autistic children's paintings.
该项目包含的几项活动会在珠海开展:2017年7月31日和2017年8月18日在珠海妇幼保健院,会有志愿者陪伴自闭症儿童的活动;2017年8月4日在珠海国贸购物中心,会有慈善义卖会为自闭症儿童的教育筹款;2017年7月18日和2017年7月22日青少年公共福利分享活动会在绿竹社区举行;最后,2017年8月29日,在珠海华美公益事业发展中心会有一系列创意慈善活动。
Zhuhai Lanjingling Inclusive Education Support Centre Ceramic Art Course – RMB 36,000
珠海市蓝晶灵融合教育支持中心 陶艺课程 —36000元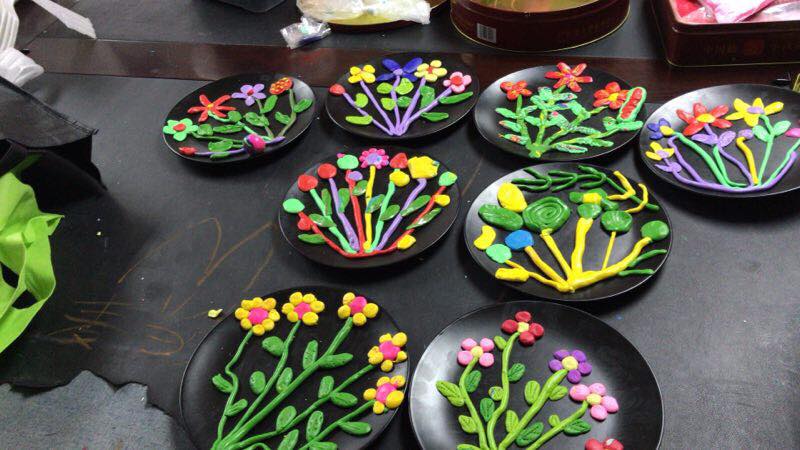 Ceramic art has a therapeutic effect, and can thus help autistic children to be calm and focused. This course can help increase observing ability and creativity for younger children, while older children will be able to learn how to make flower pots, and sell them to the florists. This amazing project is composed of 40 sessions open to 30 children per class.
陶艺尤其治疗价值,能帮助自闭症儿童冷静、并集中注意力。对于较年幼的儿童,该课程能提高观察力和创造力。而对于年纪稍长的孩子,则可以学习制作花盆并将其出售给花商。这个项目包含30节课程,每堂课人数在30-40人。
Zhuhai Lanjingling Inclusive Education Support Centre Ocarina Course – RMB 12,400
珠海市蓝晶灵融合教育支持中心 陶笛课程 —12400元
Ocarina is a musical instrument usually used for music therapy. The nerve of autistic children will be strongly stimulated by the sound of the ocarina, which will help them relax, and have a therapeutic effect. Because we fund not only the lecture fee, but also the instruments, each child participating in this course instruments, each child participating in this course will have their own ocarina so they can practice anytime, anywhere. This project will start on the 19th of August and will include one class per week on Saturdays for 30 weeks, Each lesson will be 90 minutes long.
陶笛作为一种乐器同时也能应用于音乐疗法。陶笛的声音能有效的激发自闭症儿童的神经系统,让他们放松,从而起到一定的治疗作用。我们不仅资助了课程费,同时也支付了购买陶笛的费用。这样每一个参加该课程的孩子都会有自己的陶笛,并且能随时随地自己练习。该项目将在8月19日开始,每周六一次时长90分钟的课程,持续30周。
For more information about the above charities please visit their websites/WeChat accounts:
请访问以下网站/关注微信了解更多关于慈善的详细信息:
珠海爱心会CPAZ: http://cpazzhuhai.weebly.com/
珠海自闭症协会ZAS: http://www.zas.org.cn/
Miranda at AIESEC WeChat ID: wxid_d6v8iud3iko421
珠海市蓝晶灵融合教育支持中心 Zhuhai Lanjingling WeChat ID: BlueCrystal_ZhuHai
There are still many more projects in the pipeline that the CTC team are working hard to make sure meet our strict requirements and confirm to our values of integrity, traceability & sustainability.同时还有更多其他的项目在筹备中。CTC 团队正在辛勤工作以确保这些项目符合我们的严格要求,并保持我们一贯的廉正性、可追溯性、及可持续性。
There will be more news and blog posts about these in the future so be sure to head back to our website www.ctcommunity.org to find out how your amazing donations have been spent.
以后在我们的官网上 www.ctcommunity.org 会有更多关于捐款去向的新闻和文章,所有请一定留心关注。