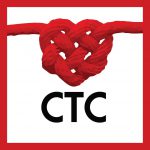 We're happy to announce that our internal audit of the CTC accounts for 2018 is now complete. Our grand total raised by the 7th Annual Come Together Charity Music Festival is RMB 359,736.77 (USD 53,692). Thank you to everyone who donated and supported in every way. We couldn't have done this without you.
我们很高兴的宣布关于2018一起来慈善音乐会的内部审计工作已经结束。我们第7届一起来慈善音乐会最终募集到的善款是三十五万九千七百三十六元人民币(五万三千六百九十二元美金)感谢每一个以各种方式捐赠和支持的人。没有你们我们做不到如此好的成绩。
As you know the CTC prides ourselves on transparency and we're now happy to finally present our internally audited accounts for the main event of 2018, the 7th Come Together Charity Music Festival, and our bank and a cash reconciliation for 2018 and 2019 to date.
如你们所知,我们一直为自己的透明感到自豪,现在我们可以公布2018年第7届一起来慈善音乐会通过内部审计的账目,我们的银行和现金都已调节并更新2019最新日期。
Also attached you'll find a breakdown of our open charity programs showing where money has gone in the second half of 2018 and first half of 2019 along with our future payables.
同时在附近中你将可以看到我们公开的慈善项目,你可以看到我们2018的资金去向和2019年的资金预算。
If you'd like to learn more, sponsor or donate to our amazing cause please get in touch today, email info@ctcommunity.org
如果你想了解更多,成为我们的赞助商或者捐赠,请发邮件到info@ctcommunity.org。