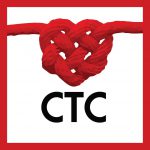 With the help of Zhuhai's great community, Come Together has grown at a fantastic rate every year, and this year we have decided it was time for us to have our very own mascot!
在团队的共同努力下,"一起来"每年都以惊人的速度在成长,今年我们将设计自己特有的吉祥物!
So between the end of August and beginning of September we ran a mascot competition, involving student participants from our local school partners, Zhuhai International School, Dulwich High School, QSI International School of Zhuhai , and the Zhuhai Autism Society (ZAS).
8月底9月初这段时间,我们举办了一次设计比赛,参赛者分别是来自珠海国际学校、珠海德威国际高中、珠海科爱赛国际学校,以及珠海自闭症协会的学生。
We received 100 incredible entries, from which we had to select 20 finalists, which would go to the CTC members to declare the winner. After three intense rounds of voting, the winner was finally chosen.
我们收到超过100多份漂亮的画作,从中我们选出了20个入围作品,然后由CTC成员投票决定最终的获胜作品。经过3轮紧张的投票,终于选出了获胜作品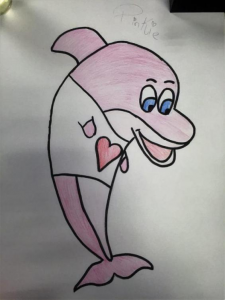 This incredible dolphin was drawn by Dija Forster, a student at Zhuhai International School, and will become our very first official CTC Mascot! Well done Dija!
这幅漂亮的海豚出自国际学校的Dija Forster之手,最终将成为CTC的官方吉祥物!祝贺DIJA获奖!
The drawing represents China's White Dolphin (fondly known as the Pink Dolphin), and is a native species of China's Pearl River Delta!
画作是一只中国白海豚(被亲切的称为粉色海豚),是中国珠三角地区特有的品种
We want to thank everyone that took part in the context, from the students to the teachers.
Stay tuned on Facebook and Wechat accounts to learn more about Come Together 2016 coming soon!
欢迎关注我们的Facebook、微信账号,获取"2016一起来慈善音乐节"的最新消息。