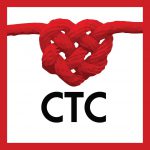 CTC Charity Visit to ZAS Day Care Centre – 24/06/19
CTC拜访珠海自闭症协会 2019/06/24
On Monday 24th June, our team went to visit the Day-Care Centre run by the Zhuhai Autism Society (ZAS) – one of our long-term partner charities. As the name would suggest, ZAS is a Zhuhai based non-profit organisation dedicated to supporting children living with autism and their families.
6月24日(星期一),我们一行参观了珠海自闭症协会(ZAS)开办的日托中心,这是我们长期合作的慈善机构之一。顾名思义,ZAS是一家总部位于珠海的非营利性组织,致力于帮助自闭症儿童及其家庭。
Day-Care Centre, which is completely funded by the CTC, is especially useful and meaningful because the centre provides pick-up for the children straight from their schools every afternoon, allowing their parents to maintain stable full-time employment.
日托中心完全由CTC(一起来慈善音乐会)资助,特别有用和有意义,因为该中心每天下午直接从学校接送孩子,让他们的父母保持稳定的全职工作。
As our team witnessed, the Day-Care Centre is a great opportunity for the children to interact with each other through games, dancing and sing-alongs; all of which are helping to improve their social skills through guided interaction in a safe environment. Prior to these fun activities, the children are also given some help with their homework. The session was led by an experienced primary school teacher and assisted by a qualified senior social worker, both parents of children living with autism and members of the ZAS. Further volunteers were around to ensure a low number of children per supervisor and maintain safety.
正如我们的团队所见,日托中心为孩子们提供了一个通过游戏、舞蹈和合唱相互交流的好机会;所有的这些都有助于在一个安全的环境中通过引导互动提高他们的社交技能。在这些有趣的活动之前,孩子们也会得到一些家庭作业方面的帮助。活动由一名经验丰富的小学教师主持,并由一名合格的高级社会工作者协助、包括自闭症儿童的父母和ZAS的成员。同时亦有志愿者在场,以确保低数量的儿童能接受监护并保持安全。
During this visit, CTC board member Sean positively highlighted the creative teaching ideas, the excellent use of TPR (Total Physical Response) and time-per-activity, he also commented on other strengths including the good use of zonal teaching and good student to teacher ratio of 6:1. Mark (a CTC founding board member) was particularly glad to see how some of the children's social skills had significantly improved since the last time he visited the centre, showing the positive impact the Day-Care Center and other programs are having on the children's lives.
在这次访问中,CTC董事会成员Sean积极强调了创造性的教学理念、出色地利用了TPR(全面身体反应)和每项活动的时间,他还评论了其他优势,包括分区教学的良好使用和良好的师生比6:1。Mark(CTC创始董事会成员)特别高兴地看到,自上次访问该中心以来,一些儿童的社交技能有了显著提高,这表明日托中心和其他项目对儿童生活产生了积极影响。
On top of the day-care centre which takes place between 4pm – 7pm on weekdays, ZAS also host several weekend activities for the children, many of which are also funded by CTC. Delighted with everything we saw during the visit; CTC are now looking to further build upon and grow the work that ZAS are doing in the community.
除了工作日(周一至周五)下午4点至晚上7点之间的日托中心,ZAS还为儿童举办了一些周末活动,其中许多活动也是由CTC资助的。我们在访问期间所看到的一切都让CTC感到高兴;CTC现在正在寻求和ZAS在社区中所做工作的进一步合作与发展。