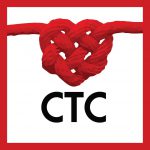 The Come Together Community (CTC) won in the MNC category for Community & Culture. This award is given to the company that demonstrates the best work towards the following 3 United Nations' Sustainable Development Goals:
一起来社区(CTC)在跨国公司社区与文化的MNC类别中获胜。本奖项授予为实现以下三个联合国可持续发展目标而做出最佳努力的公司:
·Goal 11: Sustainable Cities and Communities
·Goal 16: Peace, Justice and Strong Institutions
·Goal 17: Partnership for the Goals
目标11:可持续的城市和社区
目标16:和平、正义和强有力的机构
目标17:为目标建立伙伴关系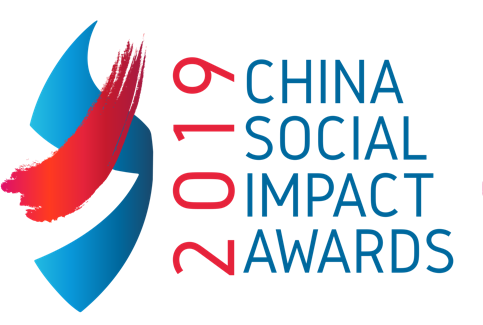 CTC won the award for its work on charitable projects in Zhuhai, South China. The CTC is a local NGO opened and run in partnership with other foreign companies and stakeholders in Zhuhai. Each year, CTC organises and brings together more than 1500 people from all backgrounds and cultures in the community, to enjoy music at South China's largest charity music festival Come Together and raise money transparently for underprivileged children and those living with learning and developmental disabilities in the region.
CTC因其在华南珠海的慈善项目中所做的工作而获奖。CTC是一个在珠海与其他外国公司和利益相关者合作开办和运营的当地非政府组织。每年,CTC都会组织和召集来自社会各个背景和文化的1500多人,在华南最大的慈善音乐节上欣赏音乐,聚集在一起,透明地为该地区的贫困儿童和学习发育障碍儿童筹集资金。
Founding member of CTC Mark Clayton was in Beijing for the Gala Awards Ceremony on Thursday 7th November 2019. Mark did not expect the win considering the calibro of the other finalists and dedicate the award to the entire team and wider community saying "What an amazing achievement, people always say they're surprised to win but I genuinely was, no speech prepared or anything. […] I could not be more proud of everyone involved with the CTC project. Wow, its incredible."
2019年11月7日星期四,CTC的创始成员马克·克莱顿(Mark Clayton)在北京出席了颁奖典礼。考虑到其他入围者的水准,马克并没有想到获奖,他把这个奖项献给整个团队和更广泛的社区,他说:"这是多么惊人的成就啊,人们总是说他们对获奖感到惊讶,但我真的很惊讶,没有准备任何演讲。"[…]我为参与CTC项目的每个人感到无比自豪。哇,令人难以置信的。"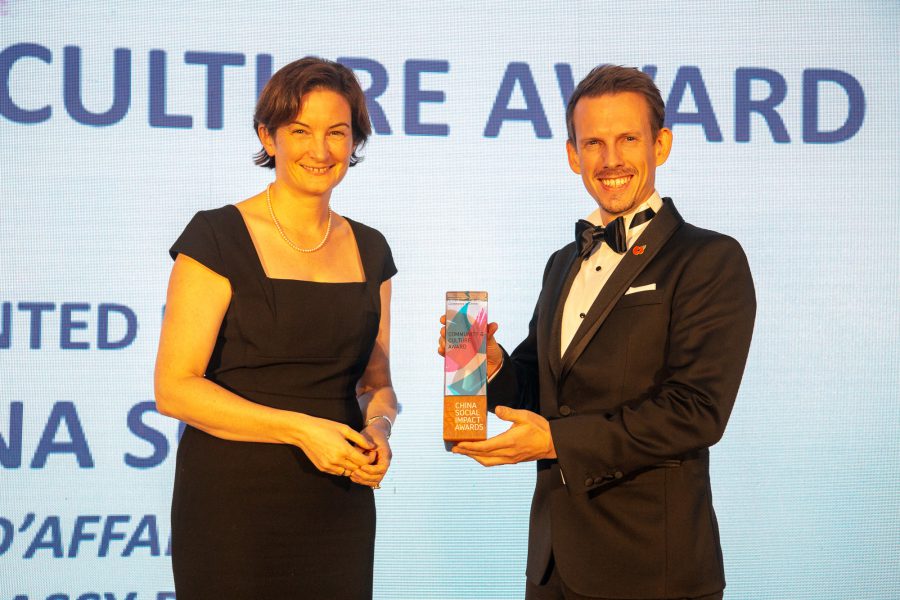 This award recognises all of the hard work of CTC's organisers. This includes members from C2W, MindSparkz, Internchina, Sean Global Education, and Bowers and Wilkins. Without your help, CTC would not have the opportunity to support those who are most vulnerable in our community, and for that we are extremely grateful.
这个奖项是对CTC组织者所有辛勤工作的认可。这包括来自C2W、MindSparkz、Internchina、Sean Global Education和Bowers and Wilkins的成员。没有你们的帮助,CTC就没有机会帮助社区中那些最脆弱的人,对此我们深表感谢。
Mark finished his acceptance speech by saying, "I stand before you a humbled man, when I look at the other finalists I didn't think that what we do was big enough or worthy of winning this incredible award, but I guess that's what this is all about, giving back and helping in any way we can, so we should all give back and help people, always and wherever we can.
马克在结束获奖感言时说:"我站在你们面前是一个谦卑的人,当我看到其他决赛选手时,我不认为我们所做的足够大,也不值得赢得这个令人难以置信的奖项,但我想这就是我们要做的,尽我们所能给予和帮助,所以我们都应该回报和帮助人们,永远,无论我们在哪里。
The CTC is accepting corporate donations for this year's 8th Annual Charity Music Festival, to be held in Zhuhai on Saturday December 7th. 100% of earnings are used to benefit the local community, and aid Children in need as none of CTC's organisers takes any salary or admin fees. If you're interested in donating or helping out in any way please contact info@ctcommunity.org or charity@china2west.com.
12月7日(星期六),第8届慈善音乐节将在珠海举行。当天所有的善款都会用于帮助当地社区,帮助有需要的儿童,因为CTC的组织者不收取任何工资或行政费用。如果你有兴趣捐赠或以任何方式提供帮助,请联系info@ctcommunity.org或charity@china2west.com。