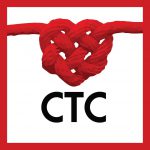 CTC intern Ella and volunteer Jen have been to see the exciting work CTC local charity partner, Lanjing Ling, is up to at the moment. With the summer vacation well under way, Lanjing Ling are running a variety of classes every day. What a great way to spend your summer days! The children were having an amazing time learning and playing with teachers, parents and friends. It was great for Jen and Ella to see that CTC's funding is going towards such important and positive.
CTC的实习生Ella和志愿者Jen刚刚参观了CTC在本地的合作伙伴蓝晶灵的最新课程。
现在正是暑假时期,蓝晶灵每天都有各种不同的课程。非常适合孩子们度过夏日时光!孩子们在此非常享受和老师、家长、朋友一起学习和玩耍的时光。Jen和Ella 很高兴CTC的资助起到了如此重要的积极作用。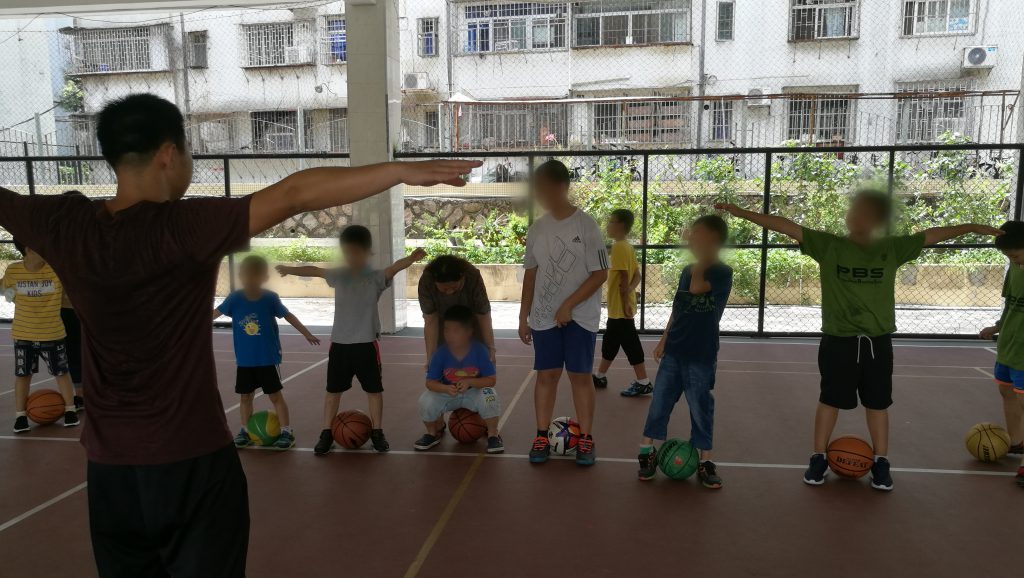 CTC funds Lanjing Ling's classes for children with autism and educational needs to aid their cognitive development and motor skills, and provide them with key skills for day-to-day life.
Ella and Jen met Cassie, who helps to organise the classes. She told them all about all the amazing work they've been up to recently, and about how much her own son enjoys the classes!
CTC资助蓝晶灵为自闭症及有教育需求的儿童开设的课程,主要帮助提高他们的认知能力和运动技能,培养其日常生活的基本技能。Ella和Jen与帮助安排课程的Cassie见了面。Cassie向Ella和Jen讲述了最近他们正在忙的事情,以及她自己的儿子也非常喜欢蓝晶灵的课程。
The day began with social interaction classes, where primary school aged children were learning about good classroom behaviour and etiquette, whilst reviewing some of their school work. A special education teacher was there to teach the class and make sure everyone's needs were accounted for. One parent told Ella and Jen how thankful they were for the fun and colourful classroom they are now using, and explained how it made the experience so much better for the children.
一天的参观活动由社交课程开始,在课堂上小学学龄的儿童学习课堂行为规范和基本礼仪,同时也复习一下他们的课堂作业。特殊教育老师负责课堂教学,保证顾及每个孩子的需求。有位家长告诉Ella和Jen他们非常感恩能有现在这样有趣和丰富多彩的教室,孩子们的体验感好了很多。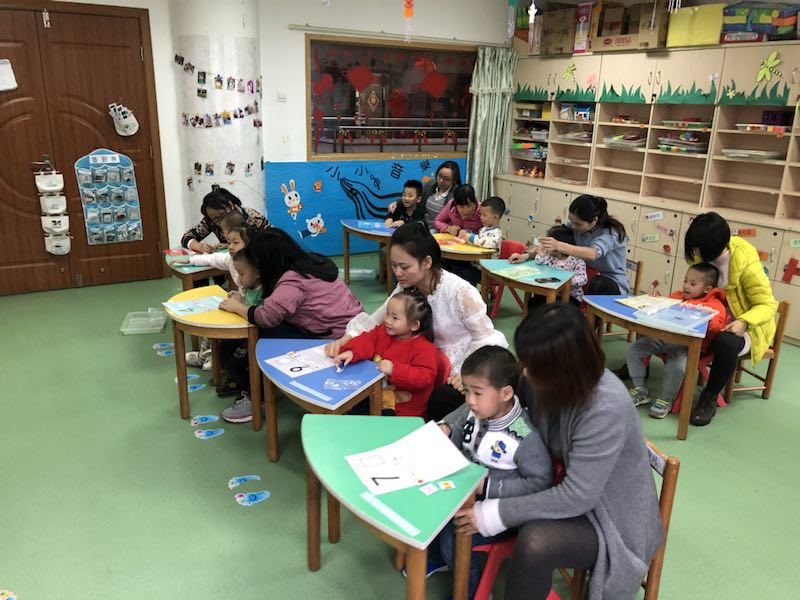 They then travelled to another social interaction class for kindergarten aged children. This one involved a cool and colourful set of tubes at the front of the class. By each taking a cup of coloured water and pouring it down the correct coloured pipe to mix below, the children were learning about the primary colours while practicing how to take turns, volunteer for tasks and follow instructions. It looked like such a fun and interactive way to learn, Ella almost asked to have a go herself!
接下来她们移步为幼儿园学龄儿童提供的社交课程。课堂上,教室前面会有很酷的五颜六色的管子。孩子们每人取一杯有颜色的水,并将水倒入相对应颜色的管子里,水在最后汇合。孩子们在辨别基础颜色的同时也练习了轮流替换、志愿服务、及遵循指导。课程看起来有趣又有极强互动性,Ella差一点自己上去试一试。
It's not all in the classroom though. Next stop was a basketball class, where the children were able to use some of their boundless energy to learn some ball skills. After lunch was the baking class. The children rolled out dumpling cases and filled them. They then stocked up on freshly steamed dumplings, ready for an action-packed football class. Learning how to cook and playing sports helps the children develop key collaborative and motor skills, while also having a great time!
当然也并不是所有的都是室内课程。下一站就是篮球课,孩子们在球场上尽情释放无限的精力,学习基本的篮球技术。午饭过后是烘焙课程。孩子们擀饺子皮并包好饺子,然后蒸熟的饺子填饱孩子们的肚皮,接下来是包含各种动作的足球课程。学习烹饪、运动能开发孩子关键的集体合作和运动技能,同时他们也会玩得很开心!
An amazing day for both Jen and Ella, and a great opportunity to see how much fun the children and parents were having all day. They were learning such a variety of key skills that they could carry with them into later life, all in a safe and welcoming environment. A key part of the CTC ethos is transparency. That's why it is important to CTC that we visit the classes we fund and we welcome anyone else to do the same. Thank you so much to everyone from Lanjing Ling and everyone who supports them and CTC. Let's make sure we can continue to fund incredible work like this!
Jen和Ella度过了愉快的一天,能看到孩子和家长们一整天都是开开心心的,对她们来说是一次很难得的机会。在安全舒适的环境中,孩子们学习各种基础技能,这些技能将让他们受益终生。CTC一直秉承的原则之一是透明。所以对于CTC来说,不定期参观我们资助的课程非常重要,我们也欢迎其他人也如此做。非常感谢蓝晶灵全体成员、非常感谢支持他们、支持CTC的所有人。让我们一起努力继续支持类似了不起的项目!