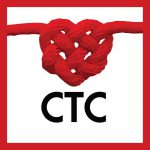 On a bright and sunny Friday morning, two sleeps until Christmas day, representatives from BossFitness and CTC, along with Santa, visited the Zhuhai Orphanage to spread a little Christmas cheer in the form of presents!
在一个阳光明媚的周五早晨,圣诞节前2天,来自BossFitness和CTC的代表和圣诞老人一起参观了珠海孤儿院,用礼物的形式传播了圣诞节的欢乐!
CTC was lucky enough to receive over one hundred donated gifts from Christmas fundraisers held by BossFitness and InternChina in December. CTC Community was thus delighted to be able to pass on these awesome gifts, split between the Zhuhai Orphanage and the Zhuhai Autism Society, .
2017年12月份,在BossFitness和InternChina举办的圣诞筹款活动中,CTC有幸收到超过100份捐赠的礼物。CTC团队很高兴能够将这些很棒的礼物分发传递给珠海孤儿院和珠海自闭症协会。
The children at the orphanage welcomed everyone so warmly with hugs all round and smiles from ear to ear. The morning was filled with chattering, Christmas tree decorating, singing songs, and of course – the chicken dance!
孤儿院的孩子们热情地拥抱着每一个人,笑得合不拢嘴。这个早晨,孤儿院洋溢着愉悦的聊天声音、装饰圣诞树的声音、歌声,当然还有鸡舞!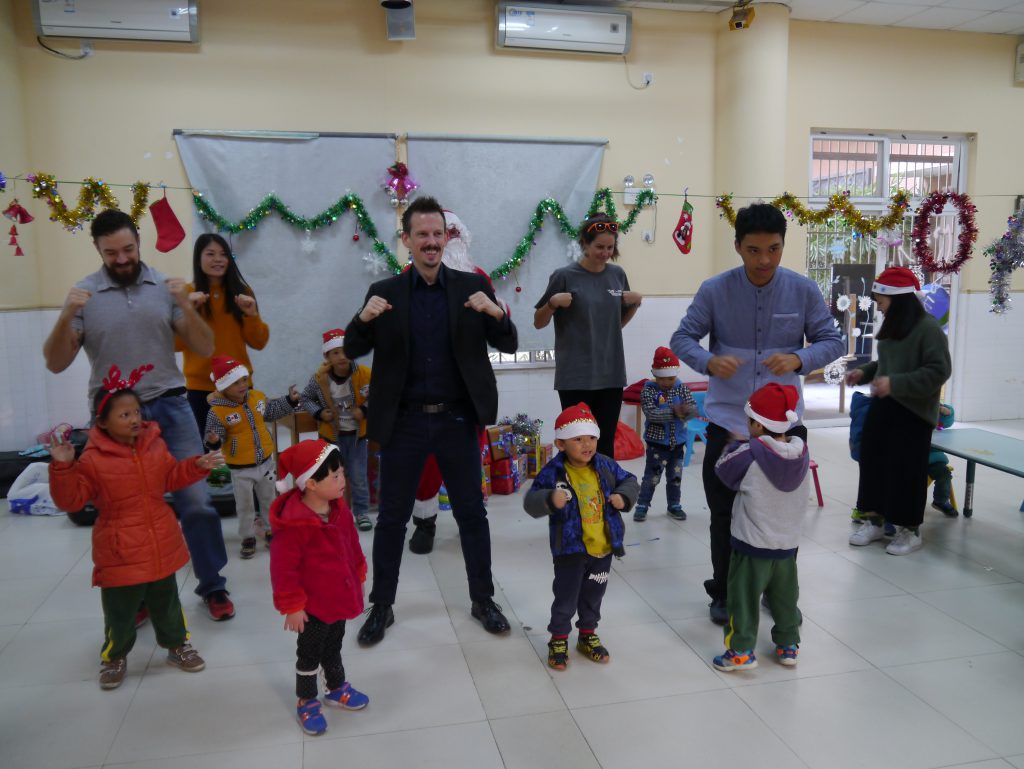 Zhuhai Orphanage is home to around 190 children ranging from a few months to 20 years old. CTC and BossFitness got to meet approximately 30 of the children, but provided gifts for around 90 of them. They each wore their Christmas head wear, ranging from Santa hats to light-up reindeer antlers while they sang and danced with huge smiles on their faces. They even joked with Santa, who had a good laugh after being fed a wasabi filled pancake sandwich!
珠海孤儿院有190个孩子,从几个月大到20岁不等。CTC和BossFitness与约30名儿童见了面,但为大约90个孩子提供了礼物。他们每个人都戴着圣诞头饰,从圣诞老人的帽子到发光的驯鹿角, 他们边唱歌边随着节奏摇摆,脸上带着大大的微笑。他们甚至还和圣诞老人开玩笑,让圣诞老人吃了一份芥末夹心煎饼三明治,逗得圣诞老人开怀大笑。
Thanks to all who donated gifts, it definitely brightened up the children's 2017 Christmas.
感谢所有捐赠的人,这些礼物无疑使孩子们在2017年的圣诞节变得更加快乐
Following on from this: on the eve of Christmas Eve, BossFitness, CTC and Santa headed over to attend a party with some of the children who attend CTC funded classes through the Zhuhai Autism Society (ZAS).
在此之后:在平安夜前夕,BossFitness、CTC和圣诞老人前往参加了一个学生们的聚会,这些学生参加了CTC通过珠海自闭症协会资助的课程。
Santa bought plenty of presents for all the children and all the representatives were joyous to see the smiles on their beautiful faces.
圣诞老人为所有的孩子们买了足够的礼物,所有代表看到孩子们美丽的笑脸也都很高兴。
All of us here at Come Together Community wish everyone a merry Christmas and a happy New Year. We look forward to bringing you another positive and inspiring year of helping to fund some of the best organisations in Zhuhai, which are making a difference in the lives of children in the local community.
CTC全体成员祝大家圣诞快乐,新年快乐。我们期待着为您带来另一个积极而又鼓舞人心的一年,为珠海的一些最好的组织提供资金,这些组织正在改变当地社区儿童的生活。